Caroline is a professional, full-time voiceover artist with a decade of experience. She can be heard teaching children their ABC's, on a conversational explainer video, engaging visitors on a museum guided tour, advertising a youthful skincare product and on that company's smooth, telephone message that made the wait a little more bearable.
She also has experience as a lead vocalist so has the natural feel and timing required when giving life to the spoken word and, should you require a singer for your next jingle, Caroline can deliver just the notes you need!
Keeping skills sharp
Caroline has undertaken numerous training courses with industry specialists including JP Orr at The Showreel London, Gravy for the Brain, Voiceover Kickstart Expert Edition and has regular coaching sessions with top L.A. Voiceover Coach and Casting Director, Nancy Wolfson at Braintracks Audio.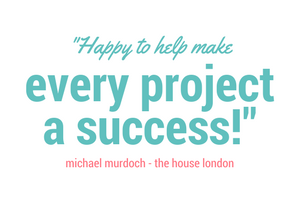 UK based yet international
Caroline records from her custom built studio offering broadcast quality sound to clients around the world.  Simply pop over your script and Caroline will get to work leaving you to concentrate on other things.
Recording and Delivery options
Self-Direct – Caroline will record your script and will deliver most commercial/corporate projects within 24 hours. You will receive your raw or fully edited tracks in MP3 or WAV via email or WeTransfer.
Directed Session – Phone patch is available if you would like to listen-in or direct a live session.  Caroline will record and deliver your files after the session.
Live Remote Session – Connect with Caroline via Source Connect, ipDTL or other remote connection software if you would like to record and edit at your end.
Studio Session – Caroline is also available to meet you at a studio of your choice, at a time to suit you.
Call: +44 7949 082 906
Studio: +44 (0)20 8144 1918
Speed is of the essence
Caroline understands you need your recording yesterday, so will hurry to get your project to you in the shortest possible time. For most commercial and corporate work, turnaround time will be within 24 hours, usually much sooner.
Need it now?
Don't hesitate to call Caroline on +44 20 8144 1918,
send an email or catch on Skype: audiocaroline
For a quick quote:
* Approximate length, or a copy of script if appropriate.
* Usage (commercial, corporate, web, TVR's)
* Budget
* File splitting? (e-learning or phone IVR)
* Directed session required?
* Deadline
Please provide a short snippet of script if you would like a FREE sample recorded.